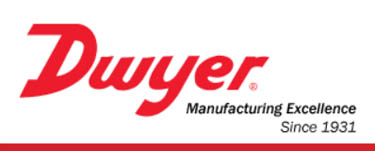 Level Detection, Gauges, Timer Boards
Click on above logo to go to the website of Dwyer (Industrial Controls and Instrumentation Equipment) in Michigan City, IN.

Dwyer is a leading manufacturer in the controls and instrumentation industry and serves major markets including, but not limited to HVAC, chemical, food, oil and gas, and pollution control.
It has been Dwyer's relationships with customers that allow them to continue to develop market demand products and further their success from leading established brand names such as the Magnehelic pressure gages, Photohelic switch / gages, Rate Master flowmeters, and Hi-Flow valves. In addition to new product development, Dwyer has added to its success through several acquisitions and has achieved additional market recognition. Respected names such as Mercoid Controls, Love Controls, W.E. Anderson and Proximity Controls have created new markets and further build on the solid reputation that Dwyer has and continues to sustain.
We specialize in selling the following detection equipment:
Powder & Bulk Level Detection
Capacitive, Tuning Fork, Paddle Level Switch
Pressure / Vacuum Gauges
Dust Collector Timer Boards
Analyzers / Meters / Testing Equipment
Leak Detectors
Our primary territory is the Midwest which includes:
Missouri / MO, Illinois / IL, Iowa / IA, Tennessee / TN, & Kentucky / KY. We have also completed bulk processing projects in Louisiana / LA, Indiana / IN, Mississippi / MS, Tennessee / TN, Arkansas / AR, Kansas / KS, California / CA.